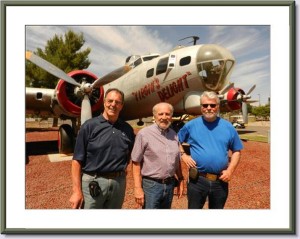 Biography L. Michael Tompkins
Dr. L. Michael Tompkins was born in Antioch, California, and grew up in the San Francisco Bay Area in Walnut Creek. He graduated from San Francisco State University with a BA in Public Administration. His plan at that time was to become a City Manager. The military called and he was accepted at Navy Officers Candidate School in Newport, Rhode Island, and was commissioned an Ensign, and later promoted to Lieutenant. His three-year tour took him to South America and to Puerto Rico, where he would meet Elba, his future wife. Elba was a high school teacher and a widow of an Air Force pilot with whom she had three children.
Upon release from active duty, Tompkins moved back to the Bay Area, and accepted a job as a management analyst in the San Mateo County Department of Health and Welfare. He married Elba, who would give them their fourth child, Michelle. Two years later he accepted a job in Sacramento, as a manager of a state grant program, funding training grants for local government agencies. He earned a Masters Degree in Public Administration from California State University, Hayward (now CSU East Bay), which allowed him to secure a community college teaching credential which launched his teaching and consulting career.
He joined the staff of UC Davis Extension as a continuing education specialist, both teaching and designing training programs for executives. The flagship of the courses he designed was The Executive Program, an eleven-week training with numerous instructors from business, academia, healthcare, the clergy, and the media. He designed, marketed and emceed this program for thirteen years.
In July of 1981 he branched out to entrepreneurialism, launching Straight Ahead Management. His firm provides coaching and counseling to supervisors and managers; management development; conflict resolution; problem solving; and strategic planning. A talented group facilitator, Tompkins also offers numerous lectures and seminars on a variety of organizational topics.
Increasingly aware that many of the interpersonal conflicts he was asked to address professionally involved personality disorders – or worse – he returned to school to earn a doctorate in counseling psychology. His plan was to enhance his knowledge as a consultant. However, his career took an unexpected turn: he became a licensed psychologist serving incarcerated patients at two California state prisons, the Sacramento County Jail, and as a program coordinator at the Sacramento County Mental Health Treatment Center. He currently practices clinical psychology with primarily Worker's Comp patients suffering from PTSD, chronic pain, depression and anxiety.
Tompkins' consulting and psychology practices bring to the table a rich and unusually broad set of experiences and skills with which to serve clients. He provides both the psychological and organizational perspective to problem solving.
Tompkins has authored books on supervision, grants management and term paper writing. He has written several articles and essays on supervision and contemporary psychological topics.
His recreational life includes visiting air museums and ghost towns with his posse, The Fat Boys. He enjoys singing in the genre of Frank Sinatra, and is a lifelong motorcycle enthusiast. Also he is founder of the Oscar Levant Society.
Publications by Dr. L. Michael Tompkins
The First Universal Grants Management Handbook in English
LaGrange Press 1976
The N.E.R.D. Syndrome (Why Some Employees Complain All the Time)
LaGrange Press, 1984
Making the Transition to Supervision
Public Power Magazine, 1986
Term Paper Writing the Fastest, Easiest (Legitimate) Method Known to Man
LaGrange Press 1976 (rev. 1987)
An Employee Assistance Program: A Study of Its Scope, Use, Behavioral Change, Volunteerism, and Confidentiality
Doctoral Dissertation, 2003
Plimpton Never Drove a School Bus
Unpublished
"How to Offend in the 90s" article
Unpublished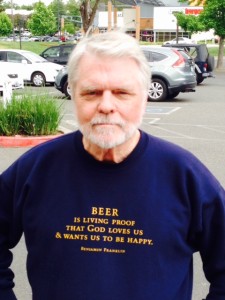 The Bert E. Tompkins Americans With Disabilities Act of 1954
Unpublished
Time Management for the Easily Confused
Unpublished
Making the Transition to Supervision
Unpublished book
A Contest of Wills
A three-act murder mystery – unpublished
What is Ask Dr. Management?
Ask Dr. Management is a radio program in-development featuring clinical psychologist L. Michael Tompkins. Dr. Tompkins will field written and phoned-in questions from listeners about all things management – problems with peers, subordinates, bosses, stress, interpersonal relationships, role ambiguity, human resources, inefficiency, and workload. Dr. Tompkins brings 30 years of experience as an organizational consultant, coach, facilitator and teacher. He has also been a psychologist to the incarcerated, as well as to Worker's Comp patients. He has authored numerous books and articles on management, including The First Universal Grants Management Handbook in English, and The N.E.R.D. Syndrome, Why Some Employees Complain All the Time. His answers are witty, incisive, and practical.
Special Thanks to Bruce Hancock and Steve Kobely